Johanna Haniková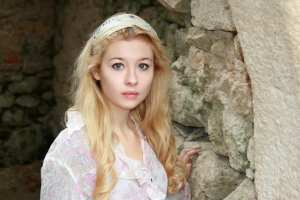 She is two times laureate awarded at the International piano competition of Bedřich Smetana in Pilsen and winner of Bedřich Smetana´s prize.
She studied piano at the Janaček´s Conservatory in Ostrava, her professor was prof. Monika Tugendliebová. Under her leading, Johanna won many prizes - 1st prize at Prague Junior Note, 1st prize at Pro Bohemia, the laureate degree at the inetrnational piano competition "Mladý klavír Pražské konzervatoře" ( Young piano of the Prague Conservatory).
She performed at many prestigious music festivals (IMF Janaček May, Autunno Musicale a Como, Feast of Music in Prague, Prague Clarinet Days).
She had a masterclass under the leading of Behzod Abduraimov, which was held by the Czech Philharmonic Orchestra in may 2016.
As a soloist, she co-operates with Janaček Philharmonic Ostrava (Beethoven´s 1st piano concert C Major and Schumann´s a minor piano concert). She performed the Schumann´s piano concert with Pilsen Philharmonic, as well at the finale of 32. MSKS 2016 - festival Smetana´s days.
In the area of the chamber music, she co-operates with the soloist of the National Theatre in Prague, Ivo Hrachovec with whoam she recordered a CD of Leoš Janáček´s works (2014, featuring Simona Procházková, also soloist of the National Theatre in Prague).
She often perfoming in Clarinet trio. Together, with the winner of AVH, violinist Ludmila Pavlová and Prague Spring 2015 laureate awarded Anna Pavlová (clarinet). She also co-operate with her younger sister, violinist, Miriam Magdalena Haniková, who was many times awarded at the International Violin Competitions.
Her piano skills reguraly getting better at masterclasses under the leading of the best pianists in the world (I. Klánský, Eugen Indjic, I. Kahánek, A. Jasiński, M. - S. Primachenko, Phillip Cuper).
Nowadays, she studies piano at the Academy of Performing Arts in Prague, in the Ivan Klánský class.
In May 2016 she performed at Talentinum 2016, where she played Schumann´s piano concert with Philharmonia of Bohuslav Martinů Zlín, and in November 2016 she performed Beethoven´s 3rd piano concert with Moravia Philharmonia Olomouc.
Programme tips:
MUCHA TRIO
Johanna Haniková - piano, Ludmila Pavlová - violins, Anna Paulová - clarinet
SOLO RECITAL
Janáček, Smetana, Brahms, Ravel, and others