English
News
9. January 2018
BRAND NEW ARCODIVA OFFER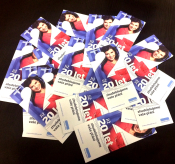 We have prepared for you a brand new offer of agentura´s projects as vocal, instrumental, music-dramatic, festival and Christmas projects. You can find here many wonderful concerts and performation. If you are interested by any offer, please do not hesitate to contact us by e-mail propagace@arcodiva.cz or on the telephone number +420 777 687 797.
8. January 2018
John Georgiadis - conductor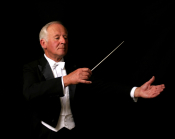 Welcome in 2018! We just started our recording session in the new year. Nowadays, we are recording compositions by Eduard Strauss, Béla Kéler, Karel Komzák III., Oscar Fétras and others with Chamber orchestra Pardubice and conductor John Georgiadis for Naxos recording company in cooperation with Strauss company London.
Přehled koncertů
18. January 2018
Kateřina Englichová
19:30 - Besední dům, Brno

18. January 2018
Štefan Margita, Luboš Skala- Vere, kapitán válečné lodi Indomitable
19,00 Národní divadlo premiéra B. Britten Billy Budd
info o koncertu
19. January 2018
Kateřina Englichová
19:30 - Besední dům, Brno

20. January 2018
Štefan Margita, Luboš Skala
19,00 Národní divadlo premiéra B. Britten Billy Budd
info o koncertu
24. January 2018
Kateřina Englichová, Kateřina Kněžíková
19:30 - Městské divadlo Turnov
24. January 2018
Kristina Fialová s PKO
19:30 - kostel. sv. Šimona a Judy Praha

25. January 2018
Štefan Margita, Luboš Skala
19,00 Národní divadlo, repríza B. Britten Billy Budd
ArcoDiva on Facebook