News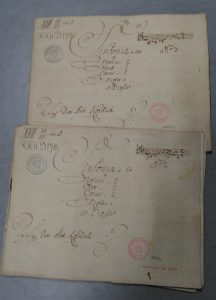 27.10.2017
LEOPOLD KOŽELUCH
One of the most importat part of the project "The Czech Masters in Vienna" is also historical research. We had searched in historical archives and libraries, today and we found the new masterpieces of Leopold Koželuch.
24.10.2017
The "Singspiel" of Josef Bárta
We had recieved a translation of the opera Das ist nicht gut zu raten. Jana Dušek Pražáková has translated the libretto to Czech language. The Singspiel was premiered on 8th August, 1778 at Burgtheatre, Vienna. Nowadays, it will be performed (in Czech language, a concert performing) by co-operation with Academy of performing Arts Prague. In 2019 it is se to be (new world premiere) in Pardubice, and then in Jihlava and other cities. We also prepared a performing in Weimar, Germany (in co-operation with Hochschule für Musik Weimar), where will be the opera performed in original language – German language (libreto by Johann Gottlieb Stepahie jr.).