Václav Vallon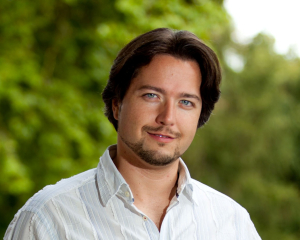 Václav Vallon
The tenor Václav Vallon took private opera singing lessons from Prof. Pavla Zumrová while studying medicine. He also attended master classes under the guidance of distinguished singers and teachers including Tom Krause, Peter Dvorský, Brigitte Lindner and Josef Protschka.
He has garnered accolades at the Trofeo La Fenice, Concorso Riccardo Zandonai, Ad Honorem Mozart and other international competitions. In 2011 he debuted at the National Theatre in Brno as Tamino in the production Papageno Plays the Magic Flute, subsequently portraying Osmida in Domenico Sarri's Baroque opera Didone abbandonata.
Over the long term, he has collaborated with the companies Canto and Tichá opera (Silent Opera), in whose productions he has performed Rinuccio (Puccini: Gianni Schicchi), the double role of Clem/Alfred (Britten: The Little Sweep), Ecclitico (Haydn: Il mondo della Luna), as well as the tenor role in the stage adaptation of the composer and conductor Valentina Shuklina's hymn Stabat Mater, combined with physical theatre, mime and nouveau cirque elements (directed by Radim Vizváry).
Václav Cikánek has also devoted to sacred music. He has given concerts in the Czech Republic and abroad, and performed with Collegium 1704, Czech Ensemble Baroque and other ensembles. In the current season at the State Opera in Prague he is appearing as a guest in the roles of Flavio (Bellini: Norma), and Monostatos (Mozart: Die Zauberflöte).