Pavel Švingr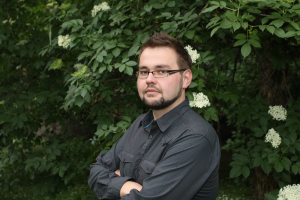 Pavel Švingr
He studies at the Academy of Performing Arts in the class Ivana Kusnjer. He has participated in many master singing courses and workshops, such as ISA PragWienBudapest under the leadership of Prof. Leopold Spitzer and Bernarda Fink. In 2010/11 he performed as part of the opera studio Universität für Musik und Darstellende Kunst in Vienna (Schlosstheater Schönbrunn) in the role of Bartolo in Le Nozze di Figaro by WA Mozart.
In 2009, he played the role of a Waiter and Shipman in the famous Japanese director Joshiho Oidy's production of the opera Death in Venice by Benjamin Britten at the Prague State Opera. In April 2010, he debuted in the JK Tyl Theatre in Pilsen in the role of Sarastro in Mozart's The Magic Flute.
He successfully participated in a number of domestic and international competitions where he received many awards. Most notably, he earned the first prize in the song contest of B. Martinů in Prague, a special award for his interpretation of the song B. Martinů. In 2009, at the 44th International Singing Competition of Antonin Dvořák in Karlovy Vary, he received the second prize in the junior men's section. In February 2011, he won the international competition at the Berlin Kammeroper Schloss Rheinsberg, where he won the role of Sprite in Rusalka.
He also regularly performs concerts in the international project Euroopera; recently, in November 2010, he sang the bass solo in Beethoven's Mass in C major with the conductor Milos Krejci in the German Zittau. In April 2011, he sang the bass solo in Dvorak's Stabat Mater with Teplice Philharmonic under the direction of Charles Olivieri-Munroe.