Michaela Rózsa Růžičková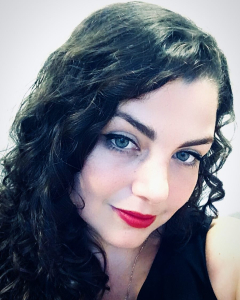 Michaela Rózsa Růžičková
In the last year of conducting studies, Michaela started to specialize herself in opera conducting. This specialization brought with it also a mandatory study of opera singing. At first, this was mainly a passive, more theoretic study of singing - especially needed for her thesis about singer's vocal fachs.
Gradually this passive interest about opera singing grew into a real and deep passion - so in the following year, Michaela was accepted - after less than a year of proper vocal training - at the Academy of Performing Arts again, this time to the vocal department, as a coloratura soprano.
In 2016 she is finishing her studies in the class of Professor Magdaléna Hajóssyová, famous Slovak soprano and a longtime primadonna of the Berlin State Opera.
Her extraordinary vocal range, especially in the highest vocal register, and her abitily to sing fast, instrumental - like coloraturas allow Michaela to sing dramatic coloratura parts such as The Queen of the Night (The Magic Flute), Constanze (The Abduction from Serail), Gilda (Rigoletto), Cunegonde (Candide), Adele (Fledermaus) as well as the baroque repertoire.
With her husband, pianist and composer Juraj Růžička, they create a well-harmonised pair of interpreteurs. Together they interprete classical operatic repertoire as well as Lied-repertoire, especially the music of 20th and 21st century.
Currently you can hear Michaela as a Queen of the Night in the performance of Mozart's Magic Flute on Academy of Performing Arts, and in the cycle of chamber concerts in the St. Francis of Assissi Church in Prague.
Program offers:
OPERETTA GALA
(The famous operetta arias and duets)
Lehár, Kálmán, Strauss
Co-operate: Luboš Skala - baritone
Chamber orchestrra QUATTRO, Marek Štilec - conductor