Lukáš Sládek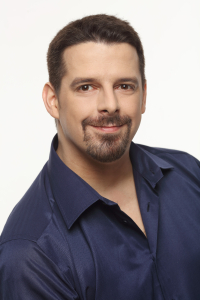 Lukáš Sládek
Bass-baritone Lukáš Sládek was born in 1986 in Prague. He was singing at the Prague Philharmonic Children's Choir since his childhood. After his graduation at a grammar school he begun to study a classical singing at the Prague Conservatory in the class of Antonín Švorc. He sung Don Bartolo from The Marriage of Figaro alrady in his second year of his studies. He participated in the masterclass with Alessandro Swab.
He is a laureate of the Antonin Dvorak's International Singing Competition (twice third place in 2008 and 2011). He gives a guest performances at the National Theatre in Prague (Masetto in Don Giovanni, Inspicient in Viva la Mamma, The Ridicules in L'amour des trois oranges), in 2010 and 2011 sung Masetto at the Revolving Theatre in Český Krumlov and gives a guest performances at the South Bohemian Theatre (Masetto, Blem-Blem in The Mikado, Barone in La Traviata).
He also sings in concerts and contemporary music.
He is a member of the quartet Bhemia Voice, that engages in crossover of cassical and pop music.